29 March 2023
Expert Profile - Héloïse Aboulker: Strategy & Operations Specialist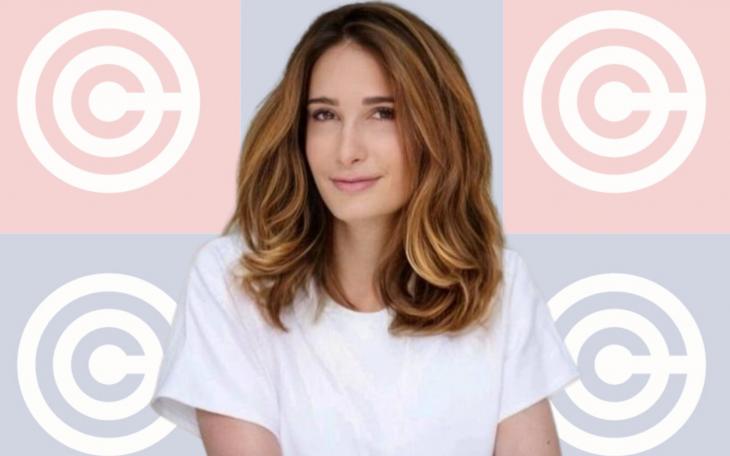 A strategy and operations professional with focuses in innovation, digital marketplaces and sustainability, Héloïse began her consulting career at McKinsey and enjoyed successful commercial roles with eBay and InMotion Ventures before going freelance. 

We talked to Héloïse about sustainability strategy and systems change, her work as a visiting fellow with the mission-driven venture builder ZINC, and the importance of cherishing your network.
 
You started your career as a corporate lawyer? 

I did! But after four years in the City, I decided I wanted to do something more strategic, so I went to INSEAD, and then joined McKinsey as a generalist. It was a great foundation - broad cross-sector exposure and a good balance of strategy and operations work. 
 
What made you choose eBay? 

I was looking for something with purpose, where I could drive large-scale positive impact. 
I'd led INSEAD's social impact club, and my MBA internship was in social entrepreneurship. I was always passionate about the circular economy too - it makes no sense at all that we produce so much and throw most of it away. So eBay's peer to peer selling proposition naturally appealed. 
 
You worked across marketing, pricing, product, risk, had a Head of Innovation role

and

ran the C2C P&L for the UK!?

Yes, I had five different roles over my 7 years working with eBay. It was great to have the opportunity to work in different parts of the business and across several functions – it set me up well for InMotion Ventures (Jaguar Land Rover's venture capital arm and startup studio).

I joined as their first COO, investing in and launching businesses in the mobility space. The work was fast-paced  and very hands-on - I had the opportunity to oversee the launch of four new companies in just under 18 months.



Why did you start freelancing? 

I went freelance at the start at COVID for personal reasons. I wanted some time to take stock, and also to challenge myself, sharpen my entrepreneurial skills and learn more about key areas of interest. 
 
And as a freelancer, what's your sweet spot? 

My sweet spot lies at the intersection of driving positive societal or environmental impact at scale, and driving commercial performance.  I am particularly interested in accelerating the transition to circularity in the consumer space.

I work with both startups and corporates: I help corporates find new growth opportunities that are adjacent to their core business. With startups, I provide fractional strategic and operational leadership and support. In addition, I advise early-stage mission-driven entrepreneurs at Zinc VC - currently with a focus on accelerating the transition to a more circular economy. 
 
What's the biggest challenge for startups in your experience?

In the early days, it can be tempting for founders to jump into solution mode quickly - without a deep interrogation of the problem they're trying to solve. 

The most important question is whether a startup is solving a real problem or not; and it's important to take a step back and understand your target market needs first so you can develop products or services that actually meet those needs. And once you've done that, to get to an MVP (minimum viable product) fast. Test your solution in the market. You can pivot if you need to, but if you don't solve a market need you're going to fail. 

The challenges startups face are endless. Having limited resources is one of them: it can make it difficult to hire talent, develop products, and market your offerings. Building a customer base with no brand recognition in a crowded and competitive marketplace is also a challenge, as is finding the right business model.
 
You've done a lot recently in the sustainability / systems-change space - can you share a little more about that? 

Yes. I worked on a number of strategy projects with Systemiq, an advisory firm, think-tank and VC that seeks to bring speed and scale to transforming the five systems that shape how we live and work: energy, nature and food, materials, urban areas, and finance. 

What I enjoyed the most about working with them is that their approach is based on the principles of systems thinking, which involves understanding the complex interrelationships between different parts of a system, and using that understanding to design more effective solutions.

I worked with several multinationals in the Food & Beverage and Hospitality sectors - helping them to develop their sustainability strategies, and identify opportunities to collaborate with others to lead system change.

My favourite project with Systemiq was working with a foundation to set up a market-based model for difficult-to-recycle plastic. You can create great recyclable packaging, but if nobody recycles it, then your waste can still end up in nature. You have to look at the whole value chain and design solutions end-to-end, in collaboration with others.  
 
What advice would you give to companies looking to build a sustainability strategy? 


 
Companies need to ask themselves the following questions: 

1. What's the impetus? 
Why are you looking at sustainability? Is it a gut 'this is the right thing to do'? Or are you worried about compliance / future-proofing / upcoming regulations? Are you looking to attract more capital / employees / customers? Or is it a mixture / all of the above? You must have clarity around why (and how much) you and your stakeholders care. 

2. What's our current impact?
What's actually happening now in terms of your waste, your emissions etc? You need to dig into the numbers and build a detailed picture of where you are. 

3. Where does our long-term value lie? 
What are your historic levers of competitive advantage and what will drive long-term value for your company? Will those historic levers still be relevant  in a world that is changing - for example with customers and employees demanding that companies take action on sustainability issues? 
I'd say this is the foundational work if a company is going to build a compelling proposition for all stakeholders. And it's vital that this work is owned at the top. Sustainability decisions need to be taken by the CEO and the Board, and to be integrated in the company's overall business strategy. 

Once there's alignment at the top, the next question is about how you're going to change mindsets throughout the whole business - much the same as you would if you're doing a digital transformation. You're shifting a paradigm. There needs to be an accompanying mindset shift.

Finally, who can you collaborate with?  If you ultimately need a whole system to change, you won't be able to do it alone.
 
Thanks so much Héloïse. Final question - what advice would you give to freelancers starting out on their journey? 

Freelancing brings many benefits. You learn fast and you can take on a diverse range of interesting work. However, it can be a tough road too. There's a lot of selling, cueing up the next project. You need to be prepared for that - having a really clear, specific value proposition really helps.  

My main advice would be to stay close to your network: invest in it, build it. Let people know what you're looking for - if they know, they can help! There are key people I call when I want to bounce ideas / if I'm not sure how to think about a problem or an opportunity. 

I've only really realised the importance of my network in the last few years - but it has really come through for me as a freelancer, and I get a lot of satisfaction from being able to help other people out too!
 
Choix connects the buy and sell sides of consulting, providing fair and transparent choice for all. If you want to talk to us about a project, or you're looking to connect with our network of high quality freelance consultants and experts, please email hello@mychoix.com
Sustainability decisions need to be taken by the CEO and the Board, and to be integrated in the company's overall business strategy.