09 November 2022
Expert Profile: Jonathan Israel - Nature-Related Risk Specialist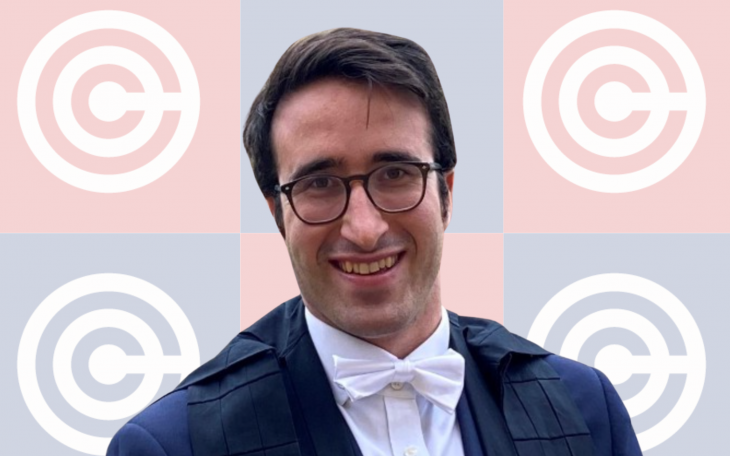 After training as a consultant with McKinsey, Jonathan began freelancing in mid-2019. A specialist in the high-growth space of nature-related risk, he balances a challenging and exciting permanent role at FSD Africa, with social / environmental-impact consulting projects AND further study at Oxford university. 
Jonathan talked to us about COP27 preparations, developing the Task Force for Nature-related Financial Disclosures (TNFD), and how he wishes there was more of a dialogue between consulting and academia: 



You're a freelancer

and

a student

and

you have a full time role - is that right?
Yes! Over the past two years I've been combining freelance work - mostly in education, healthcare and development - with a Masters at Oxford and a permanent position at FSD Africa. It's busy! 

I graduated back in 2017 and headed straight for the big bad world of management consulting! I like to consider myself a conceptual thinker - and I was interested in strategy and problem solving, working with great people, digging into detailed challenges that matter in our day-to-day lives... Plus I knew I wanted to work internationally. McKinsey was a great place to start - and it really helped me to clarify the kind of problems I wanted to solve.
It's risky of course, to leave a big firm - but something that you hope for, is to have is more direct access to clients / end beneficiaries. Honestly, I wasn't sure what would happen, but I started talking to my network, and a few consulting and research opportunities came along pretty much straight away - and they kept coming when I moved to the UK!
Actually, FSD Africa started as a freelance contract. I wasn't actively looking for anything long term, but it's such a great organisation, so when they offered me a permanent role, I was delighted. And it's fantastic that FSD have given me the flexibility to study, work with other clients, and pursue other projects alongside!
 
Is it useful to have a foot in academia and consulting? 


 
Definitely. It's actually something I would love to see more of - an overlap between the academic and consulting worlds. It happens a bit in the UK, more in the US - not really at all back home in Australia. But there's such a great opportunity for dialogue... I know so many people with incredible experience and knowledge and it would be great if they were accessible to industry - and vice versa!



What kinds of projects do you work on?
I'm most naturally drawn towards work with a social or environmental impact - hence education, health, development…but within those spaces I'm very broad. Systems / tool / capability building / process reviews - all sorts really. Because projects I work on tend to be purpose-driven, I'm often helping clients to tell a coherent story / position the work in a broader context for their organisation. 
 
How do you succeed as a consultant - what's your approach? 


 
I really get to know the problem. Which means I really get to know the people. A lot of solutions / answers are already there - oftentimes, clients just need guiding through a process. They need a structure around their thoughts, so that they can clarify and articulate them. Essentially, I create that structure and take people on that journey (and I make sure it's thoroughly documented)!

I always start with a LOT of questions - 
 
Why do you want to do this?

Is it about compliance / is there a really personal desire to make change / was a competitor organisation doing something similar at a conference and they think it will be good for PR / brand to follow in their footsteps? 


 

What constitutes success

? In 5 years time, what do you want the impact to have been? 


 

When have you seen something like this work (or not work)?

This is really about understanding how deeply they're thought through what they're doing  - it tells you the level of 'scratch' you're starting from!


 

Where can you go for information? 


 

Why now? Why didn't you do this earlier

?


 
...Then I can start to build up a 3D sense of the problem, where it sits in the broader context, how likely it is to have backing / resistance in the organisation; how strong are the foundations. Then it's about getting answers down onto slides - i.e. outputs that allow others to also work through the thinking. Structuring them. You can have super productive conversations when you formalise. 
 
Often the questioning process throws up additional things that need tackling before the original question can be solved. I was initially engaged by FSD Africa to look at their project tracking - a bunch of questions on and it was clear that there were also a range of implications for internal communications and strategy development / execution. 



FSD Africa is working on the Task Force for Nature-related Financial Disclosures at the moment?


 
Yes! We're working with the UK Government, industry, and a series of progressive, ambitious African financial institutions - helping them to trial a framework for companies to be able to measure and disclose their impact on nature. We're there to make sure that African voices are involved and listened to as the TNFD is developed though to its final version.
I'm running a bunch of projects and workstreams around TNFD, and it's exciting to be able to present this work at a range of high level events, including COP27! 
 
What are the main challenges of working in the development space? 
Development fortunes rise and fall in line with political and fiscal ones. If things are going well, people are more altruistic: they're more open to green finance etc. Thinking is more expansive. If things are going less well, there's less scope for ambitious transformation. Emphasis is pulled back to the immediate needs, like food security. Whatever you build, it MUST be robust enough to outlast these cycles. 
 
It's also always a challenge to find the right mix of stakeholders: ideally you're after a balance of government & private, domestic & overseas, but it's not always possible. There are a lot of organisations competing in the same space for the same bandwidth. And when you're working with huge financial institutions and governments there are often challenges around capacity / missing data / global standards that aren't yet joined up. 
 
Language can be a challenge too: as a consultant it's really important to speak the language of development and have a grasp of the politics. It's not a space where someone can just come in cold with a conceptual mindset and questions and nothing else - you really need to live it - at the very least for a few months. So it can be tricky to hire in the big consultancies, because until recently most have not had specific sustainability practices. Of course that's changing now - there'll be more ESG / sustainability capabilities in consultancies and more freelancers in the market over the next few years. 
 
Yes, ESG seems to be high on C-Suite agendas right now?


 
There's a lot more attention and focus on sustainability than there ever has been. We're really hoping that TNFD will feed into this, provide a useful lens for companies to a) see their impact and b) take action to manage it. 
We've had really positive engagement from financial institutions on this front. They're starting to build teams and make commitments, which is really great. The issue is getting the money to move faster. It's too slow at the moment. But it's moving. And 10 years ago it wasn't. So fingers crossed! 
I really get to know the problem. Which means I really get to know the people. A lot of solutions / answers are there already - oftentimes clients just need guiding through a process.