08 February 2023
Expert Profile: Len Pannett - Supply Chain & Operations Specialist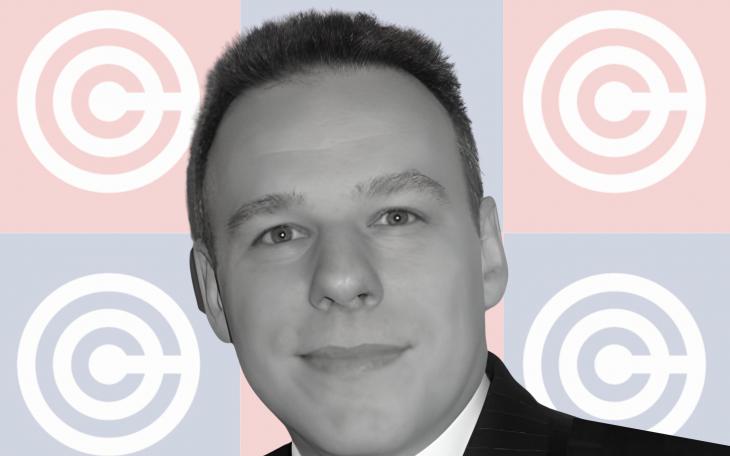 A cross-industry supply chain and operations expert, Len enjoyed a fascinating career in the Royal Navy before successfully moving into consulting. He's worked across a vast range of private and public sector transformations, both in the UK and internationally, and started freelancing in mid-2022. 


Len talked us through current challenges in the supply chain and operations space, the role of sustainability in creating resilient supply chains, and shared tips on how to set up and manage successful transformations. So let's dive in!



You've just celebrated your 30 year career milestone, congratulations! Can you give us a summary of the journey to date? 


 
I started out as an Engineering Officer in the Royal Navy, and spent 11 years working in nuclear submarines, building a deep understanding of people and projects - of how to manage and how to lead.  When I left, I moved into consulting, the plan being to experience different industries and identify the one I liked best…which turned out to be consulting itself! 
 
Cue 18 years of wonderfully varied project work across a super-broad spectrum of clients, encountering a huge diversity of supply chain and operations challenges!  I've worked for boutique consultancies as well as mid-sized and large firms, and with hindsight, my career looks very precisely planned, but the journey has actually been rather organic. Essentially, I've always followed my curiosity, moving into areas of interest, and honing my skills along the way. 
 
I decided to leave my Managing Partner role for freelancing because I wanted more autonomy and choice, and I wanted to put my focus back onto project delivery. So far, it's panning out well!
 
You specialise in leading and managing supply chain and operations transformations? 


 
That's right - from many angles: clients might be responding to changing commercial environments, riding the digital wave, or pursuing post-M&A integration: the common thread is a need to mature supply chain and operations, and increase resilience, efficiency and service levels.
 
I love variety, and although tech and engineering are definite sweet-spots, I help clients across a wide mix of industries. I'm always keen for projects with an international angle too - I speak English, Portuguese, Spanish and French, and I'm used to working cross-culturally, which is a major advantage in the context of today's value chains. 
 
These last few years I've been working in start-ups and scale-ups too - typically in non-executive roles and then as an NED as they grow and mature. It's extremely rewarding and I've worked alongside many truly inspiring people. 
 
What's your approach when you're leading a transformation? 


 
My Naval engineering training instilled in me a systems approach, that is, taking a holistic view of the landscape - being able to coordinate across people, processes, tools and culture.  
 
When I made the transition from the military to consultancy, I quickly found that this approach significantly increased transformation success rates; and it's still what my clients value most about how I help them. 
 
Whether it's a tactical project, such as cleansing MRO and inventory data, something more operational, such as delivering the first 100-days of a post-M&A integration, or a strategic project, like transforming an OEM into a contract engineering manufacturer, a systems approach is the way to go. I've seen too many attempted transformations that have lacked that all-round perspective, resulting in disappointment, failure and waste! 
 
And in addition to getting vision, backing, and leadership right, what else is key to a successful transformation? 


 
That's a long conversation! I'd certainly recommend reading up on the approaches of John Kotter and Jim Collins, and if I were to highlight three elements that are pretty universal in providing the right conditions for a successful transformation, they would be: 
 
1. Good quality data
Too many companies have very poor data sets, particularly those that have grown through acquisition, and that's a major hurdle. Firms who focus on setting up governance, processes and tools to improve data quality before going down the transformation route, are FAR more likely to succeed.
 
2. The right Key Performance Indicators
KPIs are the heartbeat of a transformation: have the right ones, with the right governance surrounding them, and they'll bring simplicity to even the most complex of contexts.

3. Sharing success stories
One of the most successful transformations I've ever worked on was a major operational overhaul of a global telcos player. A key reason for that success was the excellent communications and engagement throughout, and the fact that programme leadership prioritised the collection and communication of success stories across the whole project, from start to finish.  
Transformations take time and even if you have everyone on board at the beginning, you need to keep them there to maintain momentum: keep explaining what's going on, why you're doing it and how it's working out along the journey.  Change is rarely smooth or comfortable, so share and celebrate the successes as you go - then you'll take people with you! 
 
What do you see as the three major challenges for supply chain leaders right now? 


 
I can't think of a time when supply chains have been as scrutinised and subject to change as they are currently - there are a lot of parallel challenges right now:
 
1. Pressure
Post-pandemic, supply chain resilience is well and truly in the spotlight - as it should be - and that means that there's considerable pressure from boards, shareholders and customers. Add in higher inflation, digital innovations, dynamic customer demands, logistics disruptions, soaring energy costs, the need for sustainability, and the fact that managers have been continuously fire-fighting for over three years, and it's no surprise that so many are completely exhausted. 



2. Solution overload 
The advances in processing power, in internet use and the ingraining of technology in our culture mean that today we have more solutions to supply chain problems than ever before: AI and machine learning pervades planning and optimisation; supply chain visibility brings oversight and control; 3D printing reduces lead times and costs; advanced analytics and data management provide emissions monitoring… The list goes on. 
To be sure, there are tremendous benefits to be reaped, but the diversity of technologies and solutions often results in "analysis paralysis:" companies spend too long trying to figure out which levers to pull and, as a result, don't pull any.  Consequently, they get left behind, their teams become despondent, disillusioned and more likely to leave, further exacerbating the operational challenges that need to be resolved.



3. Risk-averse mindsets
The reality of today's solutions landscape is that the vast array of innovations I mentioned is available to everyone in the market, with options for all sizes and maturity of organisation.  It's vital for leadership to recognise that stasis is fatal: today's environment is very much one of "evolve or die". 
So how to make headway?  Leaders must first be clear on their strategic goals, map out which new approaches and tools can contribute to reaching those, then be open to experimenting with them through pilots and proofs of concept.  The outcomes of those experiments will then inform which innovations to push ahead with, which to drop, and which issues need to be overcome to ensure success.  This doesn't happen in many companies because - for obvious reasons - supply chain leaders tend to be risk-averse, so to try new things, having confidence and backing from the top level is essential.



What's the most unusual challenge you've ever faced on a project?


 
I spent a time working with a software company that sought to develop a timber traceability solution, so that wood entering the EU could be traced back to the tree from whence it came, thereby providing tangible assurance that it was legal, with all duties and regulatory requirements fulfilled.  
 
The solution was implemented in several emerging nations, and we worked with a wide variety of communities on the ground, encountering a range of challenges I'd certainly not met before! On one project we needed to bring in anthropologists to design icons, so that our equipment could be used by a West African tribe, who didn't have an alphanumeric language; and, as many implementations required locally installed hardware, we often had to deal with being off the power grid. In one instance, equipment was found to have stopped working because colonies of ants had nested in our cosy servers and taken our barcode tags to use as building material!
 
There's a sustainability theme running through your career - and it's still a key focus for you now? 


 
Very much so. During the pandemic, as companies doubled down on cost reduction and supply chain resilience, there was a concern that the focus on sustainability would fall by the wayside.  Fortunately the opposite has happened. 
Shareholders, customers, boards and financial backers today have ESG in their Top 3 priority list across virtually all sectors.  From a supply chain and operations angle, this shouldn't be a surprise as the goals of sustainability are aligned with those of a great supply chain: to minimise waste, reduce risk, ensure good working practices and, overall, to be more resilient.  Consequently, many of the supply chain and operations challenges I've been helping companies with have had a clear and tangible sustainability angle.

There are so many opportunities for businesses to reduce, reuse and recycle, to use energy, water and raw materials more efficiently, to reduce emissions and to save on costs.  One of the major challenges, though, is how to measure, monitor and provide evidence of sustainability.  Overcoming that requires good data management, process execution and governance, and implementing those are core to supply chain and operations transformations.
 
Can you share five lessons you've learnt during your career?


 
1. Keep learning
Consultancy is a career where you need to constantly refresh and expand your knowledge, and being a good consultant means being curious.  Like many others, I've used online learning to develop new skills and enhance old ones.  I subscribe to newsletters and journals in the areas that I work in, and I follow people on LinkedIn who I've found to be insightful, informed and inspiring, as well as listening to them at events.  Of course, there's so much information out there that it can be a challenge to cut through the noise: curating is an absolute necessity.



2. Get a mentor
Throughout my career, I've sought to have access to someone who can challenge me and my assumptions, even if I may not always have appreciated their input at the time!  When you're in a larger company, there are often processes to provide a mentor from within the ranks of the firm.  When you're a freelancer, you don't have access to that facility, so you need to look to people you admire - and they may not necessarily already be in your industry or your network - engage with them and not be afraid to ask if they'd be happy to mentor you.  My experience has been that the right mentor will be a powerful tool for personal and professional growth.
 
3. Become the trusted advisor
Ultimately, consultancy is about selling yourself. Even when you are with a big firm, a client ultimately hires you and trusts you. So take an interest in them. Be curious. Help your client tackle an issue today and anticipate the next thing that will challenge them.  Work out how you can help, or if it's not directly something that you can do, ask yourself who do I know who can?  Become the person who people will call just to float an idea with, or ask a quick question. 
 
4. Always

seek to kick-off projects face to face 
Although so much of our work nowadays is remotely delivered, there's still a lot of value in a real handshake; and being in your client's physical environment gives you a more nuanced understanding of their literal day-to-day.  Having that face-to-face kick off is incredibly helpful for delivery and developing a trusting relationship with the client and their team right from the outset. 
 
5. Recognise the team - let them know that you appreciate and value them
As a consultant, you'll most likely need the support of your client's team as well as your own.  When it comes to the client's, you're often asking people to work outside the scope of their day jobs, doing additional tasks beyond their normal load and hours.  You need to make it clear that you recognise this, and that you appreciate their contributions.  Don't be afraid of praising and thanking individuals openly in client reviews. 
 
And finally - you're a 3D printing expert - can you tell us more… and what's the next exciting development?

Yes, 3D printing is a real passion!  A little while ago I was between projects and I was reading a lot about it.  I noticed that, while much was being said of the wonderful things it was being used for - from implants to humanitarian housing - no one was speaking about how it could change supply chains and operational models. 
I wrote a few articles and papers on this aspect, and tested some hypotheses with clients, which led to me having a book published by Wiley ("Supercharg3d: How 3D Printing Will Drive Your Supply Chain") and being invited to lecture MBA students on the subject.  I've recently worked with a highly successful and innovative firm that is transforming supply chains with 3D printing and, leveraging my past life as a Navy Engineering Officer, I'm collaborating in a Ministry of Defence task force seeking to bring 3D printing to the defence sector in a systematic manner.
In terms of exciting developments, I feel that lessons from the pandemic - when 3D printing delivered vital PPE and medical equipment parts when traditional manufacturing and supply chains couldn't - have served to demonstrate how it can transform supply chains across so many sectors.  I envisage that 3D printing will be far more widely used right across value chains, from new designs to spare parts, in heavy engineering sectors like energy and transport, through to medical, aerospace and so many others.  The engineering challenges for 3D printing are quickly being overcome: the next step is for supply chains to embrace it!
Choix connects the buy and sell sides of consulting, providing fair and transparent choice for all. If you want to talk to us about a project, or you're looking to connect with our network of high quality freelance consultants and experts, please email hello@mychoix.com
Firms who focus on setting up governance, processes and tools to improve data quality before going down the transformation route, are FAR more likely to succeed.