12 October 2022
Expert Profile: Ranjit Patel - Tech, Customer, Product & Strategy Specialist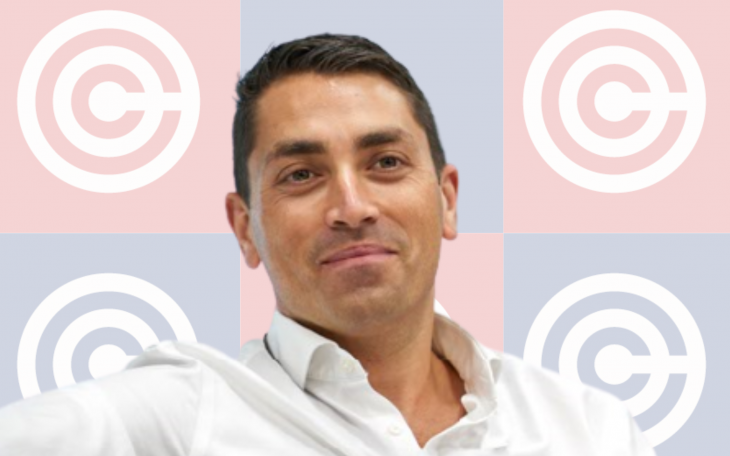 Having excelled in C-Suite and senior roles across a wide range of industries - from retail to telcos to data solutions - Ranjit started freelancing earlier this year. Commercial, strategic and operational in equal measure, Ranjit's projects include work for major corporates, startups and scaleups; and he's also developing a coaching proposition around parenting - watch this space!
 
Ranjit talked to the Choix team about his people-first approach to business problems, how he leverages his coaching skills to deliver maximum impact as a consultant - and much, much more!
 
Talk me through the journey to date - what's your USP? 

I'd say I'm right in the centre of the commercial / product / strategy / customer / tech venn diagram - I don't think there are many 'me's' out there! 

I was a systems engineer straight out of university, then I joined Accenture for a few years before jumping back into industry. I've spent the last 16 years delivering major tech and transformation programmes and building a real depth-understanding of both product and customer. I've got more 'officially' strategic as I've got more senior - I started out as the delivery guy who thought strategically, now I'm the strategy guy who really understands how to implement!

Historically tech has been less customer-focused, but that's changing with the shift to digital - which means my skillset is particularly useful. I speak tech, customer and commercial languages, so I can translate, interpret, bridge the gaps and help clients 'join the dots'. (If you want a little more of a flavour of the way I think, this article I wrote on customer experience and trust might be of interest!) 
 
You're relatively new to freelancing, correct? 

Indeed! I've been freelancing since April, typically working with leadership teams on short  projects. It's great for my life priorities right now - freelancing gives you more control of your time (although by no means do you work less!). I like the intensity too - I'm an all-in person, so when I'm 'on,' I'm REALLY focused. And I'm a natural problem solver - I can't help it! 
 
What are you working on at the moment? 

Well, digital is on fire right now, with lots of organisations having to face into changing consumer expectations and market conditions. I've been helping with a variety of challenges in this space, ranging from designing new digital operating models and large transformation programmes to scaling digital capabilities in smaller organisations. 
 
You freelance directly with clients but you also work through consultancies?

Yes. Consultancies are more imaginative in their sourcing now - much more open to blended teams of employees and freelance specialists. Particularly in digital contexts. It's good. It helps freelancers because there's a big name backing them and winning the work, and it means consulting firms can draw from a far broader landscape of experts, and better meet client needs. 
 
Why did you start freelancing?

I had my first C-suite role 5 yrs ago - I joined Xoserve, initially as their Chief Customer Officer, then Chief Strategy Officer.  I started out with a mission to make the organisation customer centric (which went well - we achieved the second highest increase in customer experience in the UK, as measured by the Institute of Customer Experience!). This became the foundation for a new mission for me - to productise the whole business and better serve the energy industry with core data - which ended ultimately in a sale to PE. I was working with a really inspirational leader, and creating a mini start-up culture within the core business. It was a fun time!

Around this time, I was invited to apply for a CEO role. It was a key moment - it really made me stop and consider my priorities. I was about to become a parent for the first time, and I realised that what I really wanted was to make sure I was able to be a good dad to our twins. Because I won't get that opportunity again. So I decided that once the deal was through, I'd look at changing my role - making sure I had enough time to look after them, and to help my wife rebrand her lingerie subscription business (www.treatly.uk) in time for Xmas!


The rebrand process was a great experience, although combined with young twins it ended up being even more brutal than preparing for a sale to PE (you can read more here)! We had a good Christmas of trading and some decompression time - and then I started freelancing.  

I love the fact that as a freelancer you can jump in, solve a problem, and not worry so much about the politics. As an exec you take the enduring politics and the worries home with you - they spill into your life. Freelancing means you can create clearer boundaries whilst still contributing to key challenges .This helps me be present for my family, which is really important right now. 
 
How would you summarise your style / approach to problems? 

I've always thought it was important to think about how people and culture are impacted above everything else. When I'm looking at a business problem, I think holistically about all of the people involved - internally and externally. Customers and employees. They're equally important. I'm all about creating products & services that people love, and cultures that people love to work in!  

Being independent means I can really say what I see. I'm sensitive but direct, and I focus on the problems and the solutions over the politics. This is the cornerstone of my style - to take the emotion out of it. It means I'm able to mobilise quickly, get the facts, present back and make decisions. 
 
You're a qualified coach too?

Yes! I'm fascinated by people, and I get real pleasure from seeing others being successful (ironically I'm pretty hard on myself - nothing is ever good enough when it comes to me!) 

Coaching skills are also incredibly useful when you're a consultant. I've been doing some stand-alone coaching, but I'm using the skills all the time across all my contracts.  
 
So coaching is a major part of a consultant's role?  

Consultants traditionally go into a company to 'get the job done' / upskill a team or department with knowledge. This can still be important, but it's about more than this now - particularly as we live in a world where anyone can learn pretty much anything online. 
 
Customer expectations have changed radically, largely because of the internet and smartphones - customers want immediate results, rapid responses. Time has speeded up. Projects need to be flexible, iterative, able to change in step with the market, as opposed to being fixed things, delivered over years. So the head down, push through, 'oil tanker' approach to delivery is over. Businesses really need to leverage the broader team, to take a different approach to capability-building. 

There's also a clear acceptance of the need for more emotional intelligence and empathy in the workplace. It was bubbling pre-pandemic, largely because Gen Z has a very different (in my opinion, healthier long-term) sense of acceptable workplace culture, and now it's more widespread. I worked on a contract recently where the business was a) willing to accept that they were driving their team too hard, and b) took the active decision to slow down. 10 years ago there is no way this would have happened.

As I see it, the role of a consultant has shifted towards enabling, coaching and facilitating internal teams - transforming the capability of the clients workforce on a fundamental level. You have to know how to make point interventions with individuals, to create the space for them to build the ability to drive things themselves. Being trained as a coach really helps you to do this, and I can see a considerable - and growing - need in the market for consultants with deep skills in coaching. 
 
You're working on a coaching proposition for new parents right now - tell me more!

Yes - I actually want coaching to be 50% or so of what I do with my life! I'm developing a coaching proposition around parenting, because I've now got direct experience (which I'm documenting at www.twincident.blog). I think there's a particular set of challenges for busy, career-focused new parents (and let's face it many of us have, or want, to be both nowadays): the themes are common but they're not talked about openly, and as a result there's not a lot of support. 

I'm really passionate about getting it off the ground soon - incidentally, if anyone reading this has any insights / would like to discuss, I'm very open to thoughts and ideas - just connect with me on LinkedIn and we can chat!!
 
With your coaching hat on, what can a company do to lay the foundations for a great relationship with a freelance consultant? 
Prioritise trust
A consultant is an expensive asset. Of course you need to be able to verify that they're performing, but you must also create trust with them quickly so you're not both spending excessive time staying aligned.

Remember that consultants really are incentivised to have a client's best interests at heart. It's much easier and more rewarding to do a great job and get more work from an existing client than to keep finding new ones. You can rely on us. We want to solve problems and make your lives better!

So it's important to consider what it will take for you to give consultants trust, and making this an explicit part of how you contract and mobilise them. A good consultant will understand this and make it a priority too!
 
People before task

Particularly if there's a commercial element to a project, clients can often focus on the task rather than the person they've hired to deliver it (and the wider team). You need to flip this! Think first about how you can best land your consultant, bring them up to speed and make sure they are integrated with the existing team.
 
A well-integrated consultant will be better practically set up to hit the ground running, and feel more valued and perform better (I value negative reinforcement as a motivator, but I still enjoy being valued!) - so treat your consultant like part of the team from day one!
 
Context matters

I've seen quite a few digital projects where clients don't take the time to ground a consultant in the broader business context.
 
Perhaps there's an assumption that, because a consultant is an expert, they can simply get on - all they need is their digital knowledge. But digital means very different things in different contexts. If a consultant is going to determine the digital strategy that's actually going to work, it's vital that they're informed about the wider business & how it operates.
 
In fact the same applies to pretty much everything at this level - not just digital. 
 
And your top tip for new freelancers? 
Pick your clients carefully - so you can get the best of each other

If I don't think I'm a good match for a client, I'll tell them. It's vital if I'm going to do good work. You might have to triage rapidly and make a quick decision. Sometimes you have longer to test the relationship - e.g. if there's a lengthy process to win the work. But in either scenario it's about knowing yourself and the way you work well, spotting red flags, having honest conversations with clients and being prepared to walk away if it doesn't feel right. 
As I see it, the role of a consultant has shifted towards enabling, coaching and facilitating internal teams - transforming the capability of the clients workforce on a fundamental level.