11 January 2023
Expert Profile: Tim Czerwonka - Procurement & Supply Chain Specialist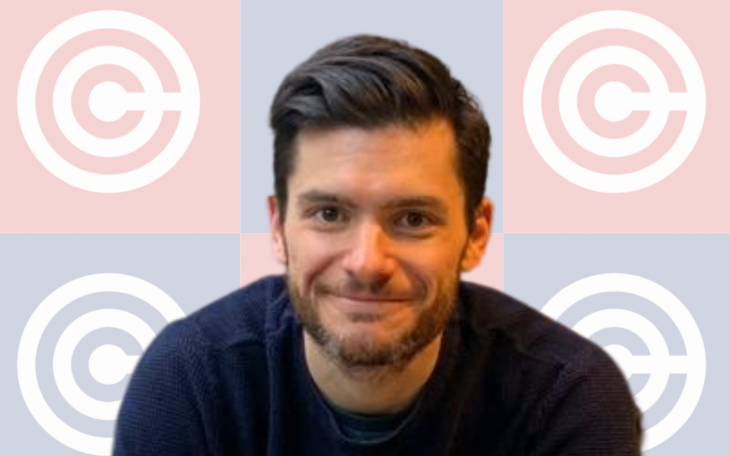 A senior procurement & supply chain specialist and founder, Tim held a series of successful UK and international roles BAE Systems, PWC and GENPACT before going freelance in 2019.

Tim joined us by the (virtual) Choix fireside to share his journey to date, recommendations for companies looking to buy procurement consulting, and a sneak-preview into his latest startup! 
 
So where are you at right now Tim, at the beginning of January, 2023? 

In the thick of it! I take on a pretty broad spectrum of freelance work - both direct client engagements and via consultancy partners - and I've got a couple of big projects on the go at the moment. AND we're about to launch our latest start-up – Supply.Ninja - so it's shaping up to be an exciting year! 
 
What kind of freelance opportunities do you take on, and what's your approach? 

Most, to be honest! It's exciting to work across a wide range of sectors and scales - from start-ups to multinationals - and I've covered most direct and indirect categories; so I bring a broad knowledge of strategic approaches and best practices for delivering value. I left my former senior role to get back into everything from spend analyses to supplier development to post-merger / acquisition integration. 
 
If I had to choose, the most attractive projects would be direct procurement and large complex delivery contexts: projects that are business critical - where outcomes have a direct business impact. Digital's a particular area of expertise and I'm equally happy wearing both strategy and operational hats - helping clients to understand how digital solutions can improve their performance, what solutions to deploy and how to implement them successfully. 
 
In the past, I've also supported clients who were looking to buy procurement consultancy services. I know the UK market extremely well, and I'm always happy to be the first port of call - provide a steer as to the likely approach that different firms will take and advise on who might be best to partner with given a client's specific aims. 
 
Re my approach: as a freelancer my aim, always, is to get rid of my job! To build capability for clients, up-skill teams, automate where possible.
 
Is there anything that would make you say no to a project? 

The only time I'll really turn down a project that interests me, is if I think I won't be able to get on with a client. One of the core pillars of a successful project is the client relationship, if that's not right at the start then it's unlikely to be a productive partnership!
 
You've 15 years in procurement - can you give us a whistlestop summary? 

Sure! Yes, I've been on both sides of the fence - industry initially, then consulting. I spent about 7 years working in direct procurement across a range of sectors - from IT to FMCG - and I worked across pretty much all categories - FYI, labels are a nightmare category to manage! Latterly, I joined BAE Systems to lead on procurement & supply chain for the Eurofighter Typhoon programme - in the UK to start with, then Saudi Arabia. That was great - super complex, super interesting. 
 
I moved from industry to consulting because I wanted to develop my procurement skills across a wide spectrum of industries and business situations. Defence is almost entirely about negotiating commercial risk, and although it was incredible - and sometimes surreal! - to work on multi-billion £ deals, and to learn to build the relationships / collaborations that support such long-term partnerships, it's a completely different world, and you're using your EQ in a very different way. I wanted more experience at the 'sharp-end' interactions of regular business!
 
I started consulting - as a perm hire - for Procure4, then moved to PWC, then GENPACT - which is one of the largest global players in procurement consulting & outsourcing. I joined when they'd just acquired Strategic Sourcing Excellence, and I helped the senior team build out the offering before moving into the role of Procurement COO - overseeing the consulting and outsource operations. GENPACT's an international firm, a real mix of people and cultures, and it was great to have the opportunity to learn from so many different experiences and perspectives. At the time its procurement capability was fledgling, and my team and I were there to mature that capability. It was complex and sometimes political; but we broke down walls, we built bridges, we innovated and we created a super high-performing, market leading team - I'm really proud of what we were able to achieve.
 
Then you joined a start-up? 

That's right - I joined a company called Suppleye as Co-Founder. We were acquired by the procurement consultancy Proxima not long after I started, and we continued to develop and scale the proposition under their stewardship. Due to the acquisition of Proxima by Bain, we took the sad decision to mothball the Suppleye platform. 



You're working on a new start-up now - can you tell us a bit about Supply.Ninja?!

I can indeed! Our aim is to disrupt the procurement consulting market - and beyond (I did say I liked doing myself out of a job...!) 

We've developed a tool that uses a client's internal data, supported by relevant external data points, to automatically assess and predict a business's supply performance. We can pinpoint areas where prices are likely to be higher or where they are likely to increase, identify the best suppliers to innovate with and indicate which suppliers are likely to create the biggest headaches.
 
On top of these predictions, the toolset also provides the user with strategic guidance for their particular situation; be that sourcing, contract negotiation or managing the incumbent supplier.
 
The tool continually inputs internal and external data to re-assess the supply - to ensure the insights take into account the business' latest position and provide updated strategies for the best management of categories and suppliers.
 
We've already had some interest from the public sector and been awarded framework status – so yes, watch this space!
 
What advice would you give to clients looking to hire freelancers or buy procurement consulting services?



Make sure you're getting the skill mix you need
If you're going to market for a freelancer - let's say you need a programme director to deliver a transformation - make sure you engage someone with programme skills and procurement experience. I've seen a lot of examples where a company has hired someone with great programme skills but no procurement track record. You need both.
 
If you're looking for help with a specific category, don't just focus on the people who

only

have experience in that area 
Clients will tend to get more value from someone with a broader range of direct and indirect category experience - because they're more likely to have honed the ability to focus on what's strategically best for the entire business.
 
Don't miss out on the proverbial low hanging fruit
If you know what you're looking for in a spend analysis you can often save a lot of cash relatively easily. I've regularly saved clients significant sums through making a few calls to incumbent suppliers - just by spotting simple issues, like overcharging. 
 
And if you're looking to outsource to a consultancy, talk to an expert before going to market 
Let's say you've got a big strategic project or  you want to buy a service: talk to a senior independent first – even if you're set on bringing in the big names. Having a discussion with an expert can highlight potential pitfalls, predict the likely interactions and discuss the best ways of extracting the most value from big-name consultancies. 

Networks like Choix are great places to find these senior people! 
 
Thanks Tim - agreed! And what about ESG - would you recommend getting the experts in there too?

Definitely! Firms should think about partnering with scientists / academics / specialists with a track record of doing this kind of work - people who understand the complexities of the subject, are aware of the operational realities of trying to measure it, and whose expertise can support the development of focussed and relevant requirements for procurement to then deliver through the supply base. 
 
And what advice would you give to freelancers who are just starting out? 



Have a financial buffer

 
You don't want to have to say 'yes' to everything. If you have a buffer that covers you for 6-12 months, you can be more flexible, choose work that's going to excite you and develop your career. And of course when a project falls though, which they inevitably do, you're secure!
 
Develop your global network
There are loads of fantastic global opportunities out there - many of which you can work on remotely. Reach out to different people / firms - get yourself on radars. DM people on LI, send your CV out. If you put the effort in on getting the word out, you'll get more interesting stuff coming through. 
 
And remember to stay in touch with your network when you're on a project! 
It's easy to disconnect when you're on a project - particularly if it's a long one. Don't! Keep an eye on the opportunities that are coming up, what people are talking about. Keep yourself relevant. Keep your skills marketed. Stay connected!



And finally - since it's still near the start of the year, what's the procurement outlook for 2023, and what are your New Year's Resolutions? 

Well, outlook-wise: procurement is usually buoyant. With a recession in the UK and a number of other economies globally very likely, there's going to be a lot of demand for projects that deliver in-year cash savings. FAST.  There may also be an increase in merger & acquisition projects as firms combine to take advantage of operational synergies to reduce spending.

And my resolutions: 1) to continue freelancing - get some more exciting projects under my belt; 2) launch Supply.Ninja and 3) to focus on career progression, enrol in some further education - potentially a PhD!
Let's say you've got a big strategic project or  you want to buy a service: talk to a senior independent first – even if you're set on bringing in the big names.