08 December 2022
Expert Profile: Veronika Bridgman - Strategy: CX, Product & Innovation Specialist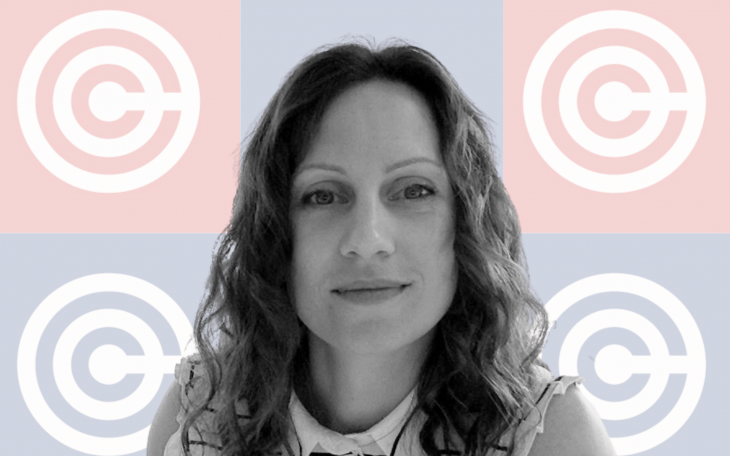 A strategy director specialising in CX, innovation and product, Veronika currently spends the majority of her time working on tech-for-good and purpose-led projects. 

Veronika talked to the Choix team about her journey from design into strategy, advice to clients around innovation, her recent foray into documentary film making, and much, much more!
 
Let's start by getting a sense of the projects you work on


 
I love mess! I love making sense out of chaos. Setting up innovation labs and processes, taking ideas to from data insight to prototype stage, helping companies to define a vision – I love finding the story (and making it beautiful to listen to!).

I create and facilitate exec-level workshops and I run a lot of design-thinking led prototype sprints for clients - most of the work I do results in some kind of tangible action. In larger organisations I'll often work alongside a seconded agency team, helping a client find a north star: let's say they have many teams, targets and projects in flight, but the overarching narrative is missing and they need an outside eye to cut through the silos - help them to see the bigger picture. 
 
Fundamentally, most of the projects I work on start with unifying stakeholders onto a single path and then designing / refining structures and processes to support the onward journey. Once the mission / purpose is clear, and everyone's speaking the same language around it, it's much simpler to align on priorities / accept decisions and create momentum and participation across the board.  
 
Your career began in design - what was your route into strategy? 


 
Strategy must have one of the most diverse mix of backgrounds as a profession! I think what unifies great strategists is an ability to create clarity through synthesis of data and information. My route happened to be from creative side – identifying customer / human insights and linking them to commercial opportunities.
 
I went to Canada's flagship art and design university, with a major in Advertising (versus Graphic Design).  This meant I trained in "insight development" – understanding human behaviour and research, and getting art direction and copy skills to communicate concepts. I'm still a stickler for compelling headlines in my presentations!

I gravitated to the insight and copy work – and to write great copy, you have to really understand who you're writing for and why. You have to be curious about everything - client vision, customer data, competitor landscape… You have to ask why? all the time. So there are a lot of parallels with strategy, and it was a natural progression really - from copy and creative, into content strategy, then to broader CX strategy across all touchpoints, and then onto how you improve that product/customer ecosystem through innovation.

Early in my career I pivoted from traditional to interactive agencies (what later became known as digital /experience agencies) and this probably explains the jump from creative to CX and product. Or maybe I just preferred geek over Mad Men glamour!
 
Why did you decide to start freelancing?


 
I'd spent well over a decade working in agencies, on customer experience with high profile brands - looking at all the touchpoints, understanding the core business vision / purpose, customer and competitor trends; defining messaging goals and journeys. In these roles you're essentially the connective tissue between all the verticals - both client and agency-side - so you get a great outside-in lens. But being at an agency, you're still at a distance, and sometimes confined to set roles and processes.

I wanted to get closer - to businesses, to data, to decision-making. I wanted to see how I could push my skills in different worlds, from startups to in-house at large companies. 
 
Do you only focus on purpose-led / tech for good projects? 
I've certainly sought out this kind of work in the last few years, and I tend to find that the more you beat the drum about something, the more that thing comes your way…! Plus, because companies are looking at doing less harm, and being more ethical and sustainable, there's much more purpose-led work in the market in general. It's finally becoming seen as an opportunity not a cost centre.
 
Having said that, I'm still very open - I genuinely believe there are no boring clients and no boring brands! Most people are good people. I'm an optimist.
 
You've worked on some pretty unusual projects - could you talk through one of them?

Easy! I worked with the Zinc Network in a Head of Innovation role, setting up a centralised accelerator type lab for an ex-Soviet-bloc country to fight disinformation (propaganda). It was a 5 year project with a multi-million dollar USAID budget - and I was in right at the beginning: designing the lab, setting up teams, templates and processes with the Head of Data, and creating the blueprint for facilitating the first sprint. 

The lab and process brought together government departments, civil society agencies, NGO's, media, private organisations, helping streamline their efforts, by centralising everyone's needs and aims; and building a process for surfacing, assessing and prioritising the issues that would then go into a sprint. The best sprint ideas would then move to prototype, successful prototypes to an accelerator - and then there was a separate funding pot to scale and materialise solutions. 
 
It was fantastic - my first experience of applying sprint principles to social change. The lab's been running for two years now - with a mix of local in-country facilitators and London support, as planned.  
 
A lot of your social impact projects focus on behaviour change


 
Yes. I'm very interested in the way we're wired - I always have been. It's integral to understanding content. I'm not a trained behavioural science / economics expert - most of my knowledge comes from practice rather than theory -  but I don't think you need to be! 

There are loads of models out there that are simple to apply and can offer a great lens, really enrich the way you evaluate work. Like BJ Fogg's B-MAP Model and UCL's COM-B model to identify opportunities, and the EAST framework - which was designed as a policy tool but is far more broadly applicable. Plus there are established books and frameworks to make behaviour change executions sticky or contagious. Overtime, you get better at picking the right models, and applying them at the right time!
 
Would you ever go back into a permanent role / are you actively interested in perm or will you stay freelancing?

Freelancing has been very enjoyable so far - but I'm now more open to longer term projects, or perm if it was a really great fit with values. I'm deeply passionate about a few sectors, namely nutrition / wellness and sustainability, so if something came up there, and it was at a stage where I could come in and really spearhead the growth - then yes, I'd definitely think about it.
 
You're working on a documentary a

t the moment - tell us more! 


 
Yes - a radical side hussle! Ideation, direction, production…and I'm in it! It's based on a trek in Patagonia and it's dedicated to my dad, who was a mountaineer. Thematically, I wanted to look at the healing, spiritual power of nature - the health / soul benefits of just being there, in it. You don't need a peak or a summit. Nature brings people together, communities form, there are lifelong connections… We just started the festival circuit and have a distribution parting til 2024 - if you're curious, here's the trailer! 

Now that film production has released my time, I've moved to setting up a grant-giving foundation with the Alpine Club of Canada - in conjunction with the film. That's a real bonus of consulting - the gaps mean you can give focus to your passions. And it's a virtuous circle - I think my non-consulting projects actually make me a better consultant - because I'm working in different contexts, seeing different angles... You might not have L&D built in as a freelancer, but you can get a broader, more diverse set of experiences under your belt, sometimes far more quickly than you would in a permanent role.  
 
What advice would you give to clients in the context of strategy and innovation projects? 

Don't cut the external support too soon: it's so easy for teams to slip back into silos / competing agendas if external support is taken away at the wrong time. Ideally, I'll scale back rather than leave completely - stay on for, say a day a week after we've got to prototype, to provide continuity and make sure the project stays on track. So clients - if there's flexibility to have an ad-hoc arrangement like this in your model, take advantage of it!
 
Ask 'what's a step we can take, right now?' In my experience, banks and other big institutions with legacy systems, can really struggle with innovation. Even when there is an overarching vision, it's often completely out of step with what the existing infrastructure can deliver, and changing that infrastructure will be a slow process… The net result is often paralysis. It doesn't need to be. Work out what you can do with what you have to move things towards the vision - build prototypes, create momentum with whatever is possible right now. 
 
Don't get hung up on role titles when you're hiring a freelancer:  titles are slippery - they mean different things in different industries and, in my experience, often don't capture the full range of skills a person has. If you're hiring a freelancer, focus on understanding what it is they actually do, rather than worrying about the titles they've had.
 
And finally, what about advice for other freelancers?  


 
Well, in line with my previous point, language can be tricky. Everyone has a different idea of what innovation is, for example. You need to keep an eye on this: make sure you're articulating your skills in language clients - and algorithms - will understand!
 
Spot problems early on - and flag them. It can be easy to feel like it's none of your business / your job to say anything - particularly if you're working as part of a broader internal team. But if you spot a red flag, vocalise it ASAP. It's super important. Ultimately it's your reputation at stake if things go wrong, and issues left to fester generally only get bigger! 
 
Bring in other people. If you're not the best person for a particular part of a project but you can bring in someone from your network who is, do it! It's a great way of helping out your network - and people will bring you in on projects too. 
 
Kick off and close together. As a team. In a structured fashion. I like to kick off with a blank Miro - just columns for, say, the brief / missing questions / list of requirements / scope creep questions. Then I'll  go through them with the team and we'll fill them in together. Make sure everyone has heard the same information / had a chance to input - it's way more efficient. Do the same at the end: review, assess, work out what you've learnt as a team.  
Oh and wherever you can, tell the story in a picture - I'm a big believer in excellent visuals plus a few lines of really great, pithy text! 

At Choix we help freelance consultants to connect with great opportunities. If you have questions, please email us at hello@mychoix.com, and click here to join our network of outstanding independent talent. 



 
In my experience, banks and other big institutions with legacy systems, can really struggle with innovation - my advice is to ask 'what's a step we can take, right now?'