29 September 2022
Freelance Consultants: an essential part of your blended workforce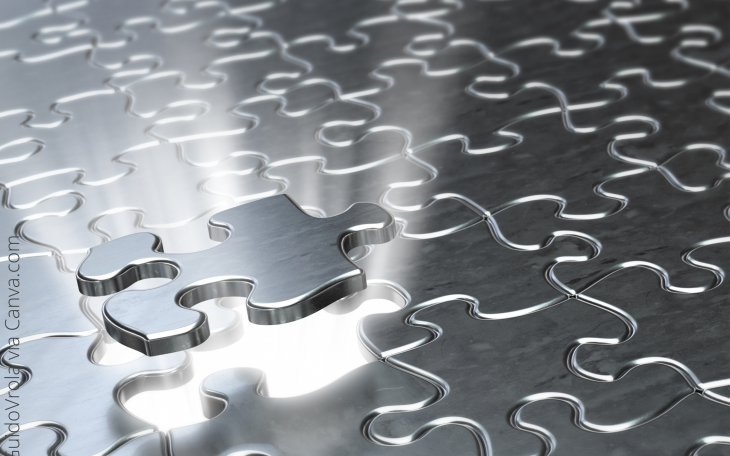 As workforce strategies shift towards the creation of blended, hybrid, flexible ecosystems, we take a look at the reasons behind the current explosion in the global independent consulting market, and explore how different industries are leveraging this expert freelance talent.
There's a boom: it's official

Highly skilled professionals at all levels are choosing to freelance long term. Management consultants, industry specialists and subject matter experts, data scientists… If you want the best, they may well be a freelancer. It's a trend that looks set to continue. According to a piece published in Forbes, McKinsey estimates that 500 million freelancers will be working through platforms before 2030. 
Why the boom? 

Having started as a choice for a small percentage of senior individuals, over the last decade freelancing has become a well-trodden path for consultants of all levels. Data sourced from The Accountancy Partnership showed nearly 17000 new consultancies registered in 2020, a third of them by people under 30.
It's easy to understand why. Freelance consultants have more choice over who they work with, when they work, and what they do around this work. They can travel, set up other businesses in parallel, volunteer, write books… They can build a different kind of a life. Day rates are typically higher than permanent salary equivalents, and the potential range of project exposure - both in terms of industry and context - is much greater, allowing for more varied career development. 
The impact of Covid-19 

During the pandemic, companies froze hiring, furloughed staff and made redundancies. The shift to digital that would likely have taken years otherwise, happened in a matter of months, and remote and hybrid working were adopted on a global scale. With permanent recruitment off the menu, freelancers were often the only option for firms, and even industries who were not used to working with freelance talent, began to realise its advantages.  
Many people had to think creatively to make ends meet. Many more began to reflect on how (and where) they wanted to live; on whether to stay in permanent employment, or to go it alone. With remote and hybrid working no longer a pipe-dream, many chose the latter: cue 2021's Great Resignation.
Blended and hybrid workforce planning had been evolving for years, but the pandemic prompted a paradigm shift. To survive, companies would need to build flexibility into their business models. Fast. 
 
Benefits of working with freelance consultants and industry experts 
Adaptable, can do, broad experience
Freelance consultants are essentially entrepreneurs. They sell, execute and deliver. They are typically autonomous, self-motivated fast-learners, used to up-skilling themselves online or via their networks. They are resourceful, safe pairs of hands. Having typically worked on a range of projects often in multiple industries, and having been exposed to a range of working practices, a huge benefit of a freelancer is the fact that they come with fresh eyes and different perspectives. 
Increased diversity and access to niche skills the world over
Opening your business model to freelance consultants means you can attract a much more diverse range of talent. Platforms make it much easier to find the exact skills you're looking for on a project; and remote working means you can access that talent whether it's on your doorstep or the other side of the world. 
Support ecosystem for consultants and companies
The surge in freelance consulting has been accompanied by a surge in the support ecosystem, with a plethora of online firms springing up to offer freelancers support with everything from health insurance to tax and limited company management. For companies, firms like Oyster specialise in distributed workforce solutions, making it much easier to employ contract staff overseas.
How are different sectors working with freelancers?
Private Equity
PE continues as a major buyer of freelance consulting, with opportunities for a broad range of seniority found both fund-side - origination and M&A activities - and within portfolio companies themselves. However, in a shift away from traditional agencies, firms are onboarding platform partners in order to connect interim managers and highly-skilled experts to deliver change, transformation and value creation activities across their portfolios. Digital transformation remains a top focus, and ESG, procurement and supply chain are high on the agenda too, meaning freelancers with these skillsets are in serious demand.
Corporates
Typically mid/senior level freelance consultants have been brought in to lead on strategy and operations engagements, demand which is rising sharply as corporates start to opt for independent consultants and subject matter experts over traditional firms. Freelance platforms are making it significantly easier for corporates to connect with talent, and many are taking platforms in-house. 
VC-backed start-ups / scale-ups
Freelancers at all levels are welcome here. Strategy and M&A professionals are still engaged in a bid to get through late-stage funding rounds and as with PE portfolio businesses, there's a strong market for interim managers at C-Suite / senior levels. Increasingly accessed through platforms, freelance consultants continue to play a critical role in rapid scaling - both in set up and execution and 'first wave' scale hires. 
Consulting 
As a project-based industry with fluctuating demand, consulting firms have long had a semi-blended approach to staffing; but freelancers are moving from the edges to the centre of workforce strategies. 25% of big 4 consulting staff are currently freelance, and this number is set to continue to grow, with approaches like the virtual bench starting to play a major role. Demand for managers and executors is high, and competition for the best freelancers, fierce. 
At Choix we specialise in connecting companies with consultants, giving both sides of the equation the choice to put together the team they need to get the job done. If you'd like to talk to us about how to access to top tier independent consultants, building a virtual bench, blended working, freelance project management or anything else, please email hello@mychoix.com
Blended and hybrid workforce planning had been evolving for years, but the pandemic prompted a paradigm shift. To survive, companies would need to build flexibility into their business models. Fast.