14 March 2022
How Can Consultants Adapt to the New Normal?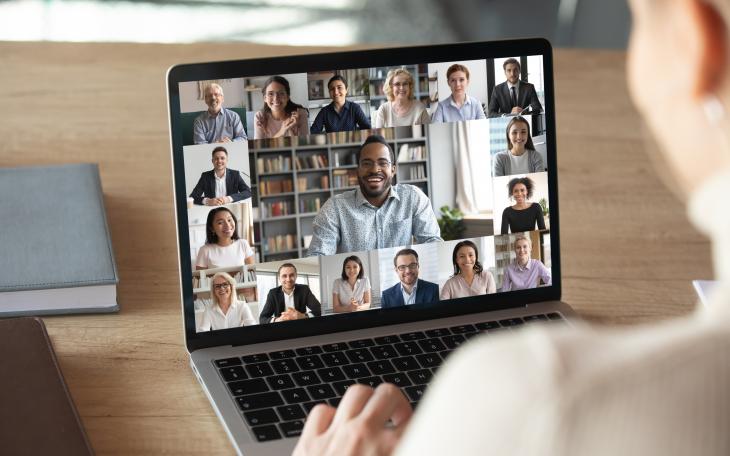 The pandemic has left its mark across industries; forcing organisations to either adapt to flexible working regimes or even reduce their workforce. Not only that but many businesses have been pushed to rapidly digitalise their internal operations and make reactive supply chain changes. The disruption has increased the number of organisations looking to work with consultants; to fill skills gaps, enhance innovation and develop new strategies.
In 2020, it was expected that the consulting sector would face a poor year, however it managed to record an impressive growth of 4.5% due to this increase in client work. According to the MCA, it is expected that in 2021 expansion will increase by more than 9%. 
At the same time as there being an increased demand for consultants across the board, the existing nature of consulting is changing. Traditional models of working-life are shifting; so how can consultants adapt to this new way of working?
Increased Need for Online Communities
Consultants are 'ideas people' with a tight knit corporate culture; especially those who work at the bigger firms. Even without this corporate culture, consultants bounce off one another; thriving off new ideas and sharing expertise.
When the pandemic hit, forcing many into remote work, consultants were some of the first people to figure out new ways to maintain a sense of community; according to the Financial Times.
For independent consultants, the need for a community can be even more crucial. Having a space to network and share expertise freely helps to build careers. At Choix, that is exactly what we are building. Choix is a place for experts to meet, network and share ideas; to build their own portfolios and skills in order to add real value to their client work.
Increase in Demand for Digital Skills
Consultancy.uk reported that due to the impact of Covid-19 we are about to see a major digital skills gap. This will increase the need for digital specialists to provide training and act as partners to organisations where digital upskilling is required.
Rather than using consulting talent to replace internal employees, this method of interim recruitment will involve amplifying an organisations existing talents and training teams to be able to maintain digital skills.
For independent consultants, especially those with digital specialisms, this offers a perfect opportunity to share expertise and build client relationships that will last; providing real insight and value to people and organisations.
Increase in Remote Working
The shift to remote, and hybrid working, through the pandemic has shown there is ample opportunity to work across countries and with new pools of consulting talent. Just recently the BBC reported that 70% of workers will not return to the office full-time.
As the world recovers from the pandemic, we will likely continue to see an increase in the amount of global consulting work; no longer held back by travelling times, time zones or geographical location.
Without these barriers we can shift to on-demand consulting at scale; offering talent based on skills, availability and lifestyle. This shift will also allow for more flexible working patterns amongst consultants letting people work around their own schedules which in turn will allow them to give their best to their clients.
Value Focussed Consulting
Modern companies face a race against time to implement processes and deliver hyper personalised offerings to customers. Because of this it is essential that consultants be able to build ideas with a clear and definitive ROI; expressing clear costs, savings, and real measurable value.
This is where independent consultants can thrive. With independent consulting you can choose your specialism. So, you can provide real value to your clients, building relationships and offering realistic solutions. The flexibility and autonomy of work that comes with independent consulting allows you to do this.
Independent consultants already have the basis of what it is going to take to thrive in a post-pandemic world, the ability and flexibility required to adapt to a new way of working. At Choix, independent consultants will be able to find work, meet experts and share valuable insights; all of which contributes to a better working life and career, as well as better client relationships.
According to the MCA, it is expected that in 2021 expansion will increase by more than 9%.