26 April 2022
How Changing Career Paths Later in Life is Beneficial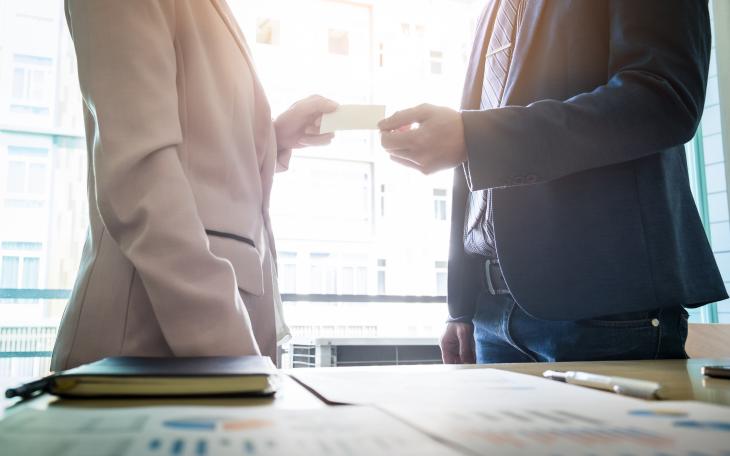 As a seasoned professional in your career, a change may sound scary. But, it doesn't have to be.  
In fact, changing career paths later in life can be incredibly beneficial in terms of salary, job satisfaction and personal happiness. Changing your career path opens up a breadth of new opportunities across the board in both your work and personal life. When we talk about changing career paths, we don't necessarily mean a complete uprooting of the profession you have spent your life working in, but just a change in direction. Of course, if you wish to do a full 180 that can be fulfilling too. 
A US study even found that those who changed careers later in life found greater fulfilment, and less stress. With 72% answering that "Emotionally, I feel like a new person since switching careers." 
After spending 30 years working as a consultant in-house, you may be uncertain what to do next – but, we may have the answer. Independent consulting. Becoming an independent consultant offers seasoned consultants the perfect chance to continue earning high incomes, whilst gaining complete control of their own career.  
It's a New Challenge  
After a 30+ year career it is likely that you are ready for a new challenge. As a consultant at such a senior level, it is to be expected that you want to push yourself and try new things. A move to independent consulting could help you do just that. It provides you with an opportunity to try new things, work with new people and take on new challenges. 
For many people who have worked in the same field, or even the same company for the majority of their working life, taking on new challenges and experiences can give you a new lease of life. 
At Choix, we give consultants the opportunity to work with high-quality business who need their skills, with the choice to work on the projects you most want to work on. New challenges are just around the corner. 
You Can Align your Values  
Over your life, it is likely that you have grown and changed. If you look back, you are nowhere near the same person you were when you began your career. A career change later in life allows you to take this step back, re-evaluate your values and what you want from life – so that you can take them with you into your next career. 
Consider what is important to you personally, and then put this into your career choices. That is the great thing about independent consulting, and platforms such as choice. You can still do the career you excel at, but you can choose to work with businesses that share your same values and work towards your bigger goals together. 
It Allows You to Focus on Other Things 
For many people, especially those in the most senior positions, our careers simply do not allow us as much time to do other things as we would like. Whether that be spending more time with our families, enjoying hobbies or exploring the world.  
If this is the case, considering a career that allows you this flexibility is the way forward. Independent consulting allows you the chance to take time out between projects as you need to, and work on projects you truly believe in. 
Working for yourself gives you the opportunity to choose your own hours and work wherever you choose; so, it can be perfect for those seeking a little more work/life balance. 
It Puts You in Control 
Changing careers later in life can be scary but taking the step and choosing to follow a path that you are passionate about gives you control. Working as an independent consultant with Choix gives you control; control over the people you work with, clients you work with and projects you work on. You have true control and flexibility whilst working with the best in the industry. 
Whatever your goals, Choix want you to explore them; you can choose your day rate based on your vast experience and work with top businesses that need experts like you. Truly put your years of expertise, knowledge and passion to work with the best of the best. 
A US study even found that those who changed careers later in life found greater fulfilment, and less stress.