17 March 2022
How to Promote Your Own Wellbeing Outside of Work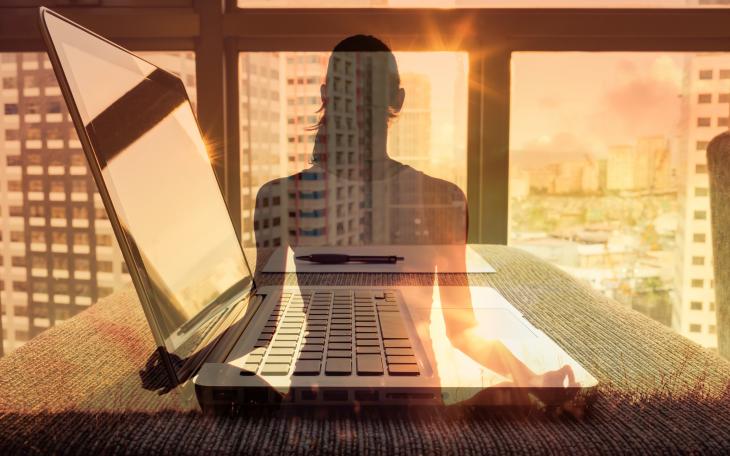 Research suggests that mental wellbeing has a direct impact on motivation and productivity, so it is something that employers are actively trying to promote. They are making the effort to ensure their staff are openly discussing mental health concerns and are working to improve staff wellbeing and satisfaction as work plays such a vital role in our lives.  
However, when it comes to working for yourself who is promoting wellbeing?  
The mental health charity, Mind, suggests that one of the biggest impacts on wellbeing at work comes from open and honest communication about mental health. When you work for yourself, it is essential you make these considerations for yourself; ask yourself, are you putting your wellbeing first?  
An IPSE survey showed that the majority of self-employed people are largely satisfied with their way of work, with 77% saying they are happy in self-employment. The reasons for this are unsurprisingly down to flexibility and better work-life balance. However, that doesn't mean it is not important to work on wellbeing outside of work, for personal happiness and better work performance.  
Be Prepared  
A standout result from the IPSE survey is that research does show that one of the biggest concerns for those who are self-employed is financial wellbeing. 50% said they are worried due to unpredictable finances, and 46% are concerned about not being financially prepared for retirement.  
As the biggest worries for those who are self-employed centre around work predictability and finances, being prepared for these eventualities is important.  
When you have a steady stream of reliable income, make sure you save a portion of this in an 'emergency fund'. In the short term, knowing you have this fund will help to reduce feelings of anxiety surrounding unpredictability in income.  
In the longer term, putting a financial plan in place for your future will help to ease concerns related to retirement. If you are concerned about the future, speaking to a financial advisor can help you plan ahead and save for retirement. 
Set Boundaries 
Setting and maintaining boundaries is essential to achieving a good work-life balance and therefore your overall wellbeing. Outside of working hours, boundaries are essential. Whilst in consulting it isn't always possible to work set hours, if you can maintain them as much as possible you will be much more productive and able to provide the best service to your clients.  
Boundaries don't have to just be work related; they can be personal too. For example, if you need time outside of work to be alone and relax take this time.  
Invest in Yourself 
A big part of remaining motivated at work, is feeling like you are continuously learning and growing. Working as an independent, this means you have to invest in yourself and take steps to grow and improve your skills.  
Building your skillset not only increases your confidence but can also increase your earning potential. It doesn't have to be work related, it can be business related or personal. For example, it could be time or stress management course if these are of concern to you.  
Engage with your Peers  
Networking is not only beneficial for your career as an independent consultant, but it can also ease feelings of isolation and loneliness.  
At Choix, we understand the importance of connecting with likeminded people, to network and learn from; that is why we build our platform with you in mind.  
You can connect with industry peers, build your network and learn from them in a collaborative space. 
Finally, it is important to understand what wellbeing and self-care looks like to you. The above are our top tips for looking after your wellbeing but it might look different to you. To some self-care is a bubble bath and a glass of wine, to others it is ticking everything off their to-do list.  
If you figure out what yours is and implement this into your day or week, you will be on the right track to promoting your own wellbeing outside of work. 
A standout result from the IPSE survey is that research does show that one of the biggest concerns for those who are self-employed is financial wellbeing.