10 November 2021
Key Differences in Independent VS In-House Consulting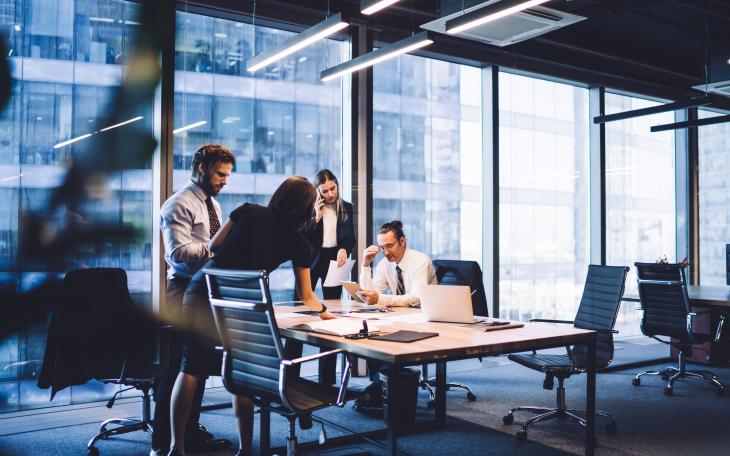 With independent consulting on the rise, in 2018, alongside Eden McCallum and London Business School, Harvard Business Review conducted an online survey of 307 independent consultants and 94 in-house consultants across the UK, Europe and North America. The survey yielded some interesting results; including the reasons why people choose to go independent. It also showcased the key differences between those who are traditionally employed and those who work as independent consultants.
Data from the survey showed that those working as independent consultants were more satisfied with their job than those who worked in-house; with most earning more than they did in traditional employment despite working fewer days. The independent consultants surveyed also disclosed that they considered their level of work higher than when they worked in traditional consulting.
Within consulting there are different paths to take. Traditionally, associates continue to move up the ladder in big consulting firms – eventually landing roles as partners and directors. However, many more now decide to 'move-out' to become independent consultants, meaning that there is more talent than ever before.
Switching to independent consulting isn't for everyone. There are some big differences and for those who enjoy the structures and securities offered to them by traditional firms, it might not be the right choice.
Flexibility
Harvard Business Review's survey revealed that independent consultants reported having more control over their time and a greater amount of flexibility in balancing their work and personal lives. This is echoed by other independent consultants, such as Steve Wills who told us "The biggest benefit of being independent is having the flexibility to choose where you work, how often you work, who you work with and what kind of work you do."
In addition to this, the survey also found that flexibility is one of the biggest reasons women, particularly, become independent consultants. Traditional firms have not yet adapted to the working practices that support a better work-life balance for many.
Choice
With independent consulting comes choice. Choice of the type of work you want to do, the choice of team you want to work with. In big firms, consultants tend to be 'generalists' and will cover a wide range of industries and sectors. As they move up to partner level, they will have experience across disciplines. This isn't to say it's a bad way to work. However, if you know your specialism and want to develop a career in this area you may feel it is holding you back.
As an independent consultant you have the opportunity to become highly skilled in your chosen specialism; offering tangible insight and adding real value to the clients you work with. For this reason, Research found that independent consultants were more gratified with their work because they felt they were able to provide a better service to their clients than when they were employed.
91% of independent consultants also said that it offered better value for money for clients and two-thirds stated that their recommendations were more likely to be implemented than when they were traditionally employed.
Earning Potential
Most independent consultants surveyed reported that they now earn more, or at least the same as they did in traditional employment; but they now work fewer days.
As an independent consultant you have the opportunity to set your own rates; and increase them as you build on your expertise. At Choix we use a scoring system which allows, and encourages you, to raise your day rate as you progress and complete projects.
In traditional consulting firms there is still a reported gender pay gap; something which independent consulting can mostly remove. Harvard research reveals that women are more fairly compensated when they make the decision to work independently.
Job Security
Naturally, there is more uncertainty with independent work than when you are employed. This is one of the biggest challenges of becoming an independent consultant according to Steve Wills.
"The biggest challenge, after being in corporate for 40 years is wondering where the opportunities are and how do I get to hear about them? What gives me the edge ahead of somebody else? How do I get myself out there?" Steve Wills, Senior Consultant
For those who need the security and stability of full-time employment, the lack of job security can put them off making the change. However, for many independents surveyed security and stability aren't appealing as they are confident in their ability to find work, earn more and leave the bureaucracy of traditional consulting.
With job security also comes internal politics, and career management; something which independents state as one of the reasons for leaving.
How Choix can Help
Choix can help you reap the benefits of independent consulting, offering flexibility, greater earning potential and choice of work. We understand that stability and security may be holding you back, so we have built a platform that connects you with potential clients as well as other experts and at no cost to you. There are no charges on your day rate, no margin charged up to the customer. It's all about you, your work, your life, your expertise.
"The biggest benefit of being independent is having the flexibility to choose where you work, how often you work, who you work with and what kind of work you do." - Steve Wills