01 March 2023
Private Equity: Why funds are looking for new ways to work with freelancers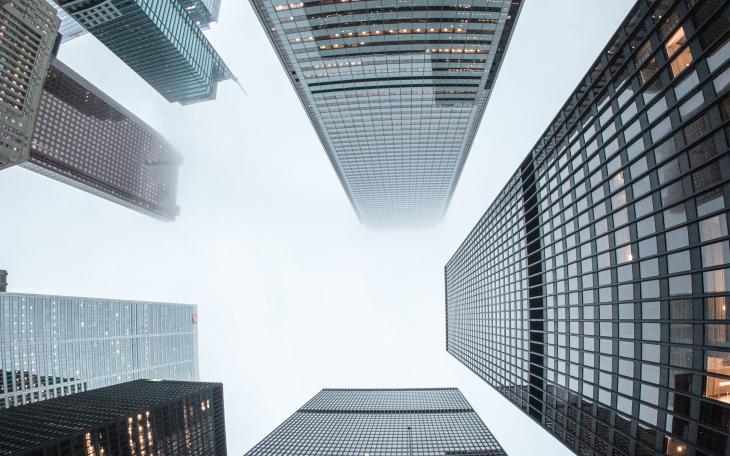 Despite a widely discussed slowdown in the deal space, a spirit of cautious optimism persists. However, as Bain noted in their recent Private Equity market report: 'this environment will challenge [funds] to find new ways to create value...'
And when it comes to finding interim support for value creation and origination, they are increasingly turning to disruptive new platforms for help. 
PE has a long-established track record of working with freelancers & consultancies

For PE firms who are operationally hands-on with their portfolios, value creation activities often leverage freelance talent. Teams bring in interim consultants and experts to execute on everything from turnarounds, restructures and culture change to growth and innovation initiatives. And at the origination stage, many firms regularly work  with consultancies for investment thesis reviews. 
But traditional sourcing methods are no longer fit for purpose

PE firms have historically sourced support via personal networks or agencies.
However, given the need for increasingly niche senior skill sets - particularly across tech, digital and ESG - personal networks are no longer stretching far enough: either in terms of global reach or the skills and experience required. Agencies are often out of step with market needs: recruiters can be slow, expensive and tend to offer clients a limited choice, and processes mediated by a third party are inevitably more cumbersome; and similar frustrations can arise when firms engage consultancies. 
 
Which is why funds are looking for new ways to source freelance talent


 
"We've seen a significant shift in the market since the start of the year:  PE clients across the board are displaying a keen appetite for new ways of working when it comes to finding and engaging freelancers for projects. They're looking for more transparency, flexibility and control;  more choice, and greater global reach to access niche skill sets - and cost-effectiveness and delivery speed are, naturally, of the essence." Jon White, Head of Client Relations - Choix 

In the context of finding interim managers and experts to work with portfolio businesses, a major appeal of platforms like Choix, is the fact that they allow direct connections with senior talent.
This is inherently more efficient than going through a third party; and also means it's easier to structure nuanced, flexible arrangements: perhaps you begin with a couple of scoping / advisory conversations - if there's a good match, you can engage longer-term.
In thesis review, and market research contexts, senior experts with exactly the right skills and experience can cut to the chase much more quickly and more cost-effectively than a consultancy (or internal Associate resource), saving weeks, if not months of time and opportunity cost. 
 
Talent is verified too. At Choix, we work very hard in the background, continually building a global network of independent consultants and experts, and verifying every single new member to ensure quality; and availability, skills and experience are coded and tracked, allowing firms to run highly targeted searches, and assess staffing viability for both short and long-term planning. 
 
Finally, in-platform project management solutions are designed to give both buy and sell sides of the equation a smoother ride.  Our bespoke project management tool is designed to facilitate transparency and accountability; and our planning dashboard gives Choix clients an overview of all current and future engagements in one place - a feature which is particularly useful for firms working with multiple freelancers or building out freelancer teams.
Choix connects the buy and sell sides of consulting, providing fair and transparent choice for all. If you want to talk to us about a project, or you're looking to connect with our network of high quality freelance consultants and experts, please email hello@mychoix.com
We've seen a significant shift in the market since the start of the year. PE clients across the board are looking for more transparency, flexibility and control, more choice, and greater global reach