21 March 2022
Sell Yourself: Where and What Are the Markets for Independent Procurement Consultants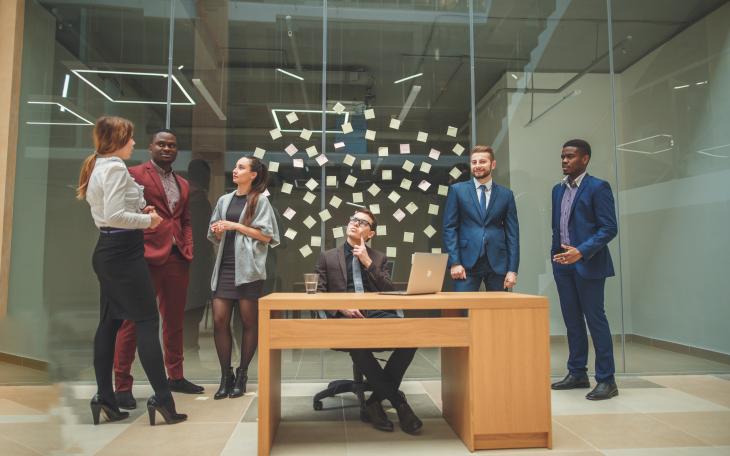 Choosing to go independent as a procurement consultant can be a difficult decision. Whilst you may be ready to reap the benefits of freelance work, the fears surrounding job security are real. For many independent consultants, the biggest concern is running out of contacts.  
However, due to the supply chain challenges we have witnessed throughout 2020 and now 2021, 67% of supply chain professionals believe that procurement is more valued within organisations that it was previously. This is according to the annual CIPS/Hays Recruitment Procurement Salary Guide and Insights for 2021. 
The report also states that the use of consultants within the industry is as imperative as ever. Consultants have been critical in helping overstretched procurement departments deal with the demands over the last year. It is mostly due to the skills shortages facing the procurement industry and the need to source talent in specific areas such as change and transformation management, although some commentators believe this is down to buyers simply searching for "the unicorn candidate" rather than a shortage. 
With that in mind, there are an array of opportunities for independent procurement consultants in the industry; it just comes down to knowing how to find them and where the markets are to sell yourself.  
Personal Connections  
Every freelance professional knows that a strong network is the key to success although unless you keep on top of your network, they can shrink over time. If you have already made the move to an independent career, you will likely have started building this network already; but if not, you should start.  
For many consultants, this network will comprise of connections from previous employment such as colleagues and previous clients. Make sure to stay connected to these people as they may help you find your next role. Word of mouth is powerful, so a recommendation from a previous colleague could be your ticket to a new contact and therefore a potential new project. 
Make sure to attend events within your industry to meet new people offline to connect with. You can find virtual and in-person networking events on sites such as Eventbrite or Proctopus where you can build your connections further. 
Social Communities  
You can also access a variety of consulting communities and influencers on social networks such as Twitter, and even Facebook. This allows you to connect with other consultants and learn valuable insights. There are both procurement specific influencers, and general consulting influencers that are beneficial to follow. 
It also provides an opportunity to share insights, articles and thoughts to build your reputation within the community; by using different hashtags to share with your peers. Various opportunities might also be shared, so you will gain access to different consulting opportunities you may otherwise not know about. 
Some of the top consulting social influencers include: 
LinkedIn  
This may be an obvious one but don't underestimate the power or the reach of this platform. LinkedIn is a wonderful tool for independent consultants looking to network and share expertise, thoughts and connect with peers.  
Not only is it the place to connect with other freelancers but you can also learn from them and see how they market themselves. You can also post your own articles and share others; to build thought leadership and your professional reputation. Better still, find LinkedIn Groups that interest you and make sure you engage with what people are saying. This may sound obvious but the more you engage, the more people will start to not only see you, but hear you as well and when people listen this tends to end up with leads. 
Choix  
If you are looking for a platform where you can do all of the above, Choix makes it simple. At Choix we understand the importance of job security and knowing where your next role is coming from. That is why we have built our platform.  
We are changing the way buyers and sellers of professional services interact and do business. This is because not only do we want to put choice of work back in your hands, but because we want to make networking and finding work less challenging. 
On our portal it is as simple as uploading your profile, allowing Choix to confirm your experience, conduct a short virtual meeting with one of the team and letting the job offers come in; you can then choose which ones are suitable for you. Not only that, but you can connect with likeminded experts and naturally build your network further. But we also understand that not everyone will find a role immediately. That's why we have built Choix with 'helpfulness' at its heart; not just the helpfulness of finding a project but the ability to market yourself, speak to and meet other likeminded consultants, to listen to each other and support one another as a community. 
We want consultants to grow and learn from one another. We want to be more than a job site. We want to listen to you and our customers. We want to help. 
Networking can be challenging, but it is an important aspect of finding continuous work as a procurement consultant. Once you know where your markets are and how to use them to your benefit, you can start to sell yourself to prospective clients and find fulfilling work and Choix is the solution that can make this easier. 
67% of supply chain professionals believe that procurement is more valued within organisations that it was previously.