02 November 2022
Who Am I? positioning yourself as a freelancer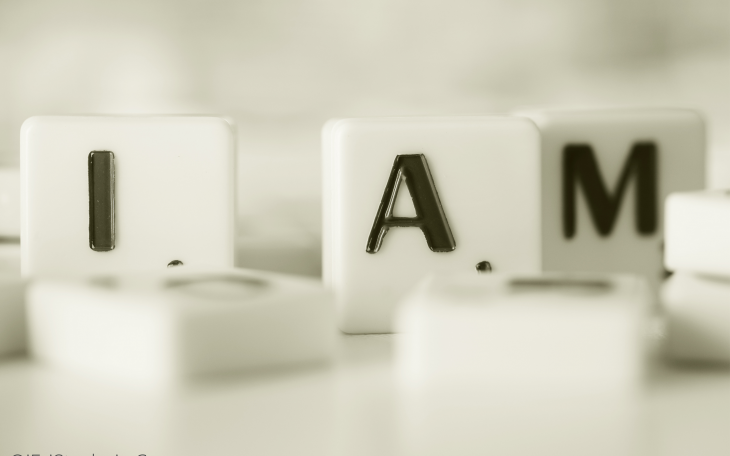 As a senior consultant you'll likely have a broad range of experience, have worked in different industries and be able to take on a wide range of contracts. The trick is to position yourself - online, on your CV, in conversation - to attract the work that you actively want. We've put together some tips to help you a) define what that work is and b) communicate your experience to secure it.
 
Step 1 - REGROUP



Define your sweet-spot and your style

What's your USP - what's the context where you add the most value? When should a client get on the phone to you over anyone else? What kind of project do you love working on - what gives you energy, makes you want to leap out of bed and get cracking? Which industries, which client types? And how do you approach and manage a project / teams / stakeholders - what's your particular style? Answer these questions - and be specific!
 
Define your range 

What are the other projects you're happy to work on / actively want to be contacted about. Make a list. Again, be specific. Look at the projects you've done thus far (as a freelancer / as a permanent employee). Which ones would you be happy to do again? Are there areas where you're actively looking to learn / build new skills?
 
Define what you actively don't want to do

Are there projects you would rule out? Have people approached you for things that aren't right and you've had to say no? List these out too. 
 
Step 2 - REVIEW

Think about your different profiles. 
What function are they serving? - i.e. are you actively looking to be approached for work on LinkedIn? Do clients tend to ask for your CV / project list or are they more of a record for you? 

Who is the audience? 

What do you want people to a) think and b) feel c) understand when they look at your profile? 


 
Look at some other freelancers' profiles - CVs / LinkedIn / platforms. Notice your immediate reactions: 
 
What works, what doesn't - what do you understand about the work they do? 

What does their picture say about them? Do you think it's a good choice? Why? 

Would you want to work with them? 


 
Now look at your profiles: are they communicating what you want them to? Are they supporting each other? 
 
Step 3 - REFINE
LinkedIn 


 
Even if you don't typically seek opportunities on LinkedIn, it's important to have a decent up-to-date profile that communicates your USP, range, style and broad career history. People will look you up when they know you're going to join a project; and sending a profile link is an easy way for someone to recommend / introduce you. Plus talent platforms will often request that you provide your LinkedIn URL. 
Focus on writing great HEADLINE (appears directly under your profile picture) - and ABOUT sections.

These are the bits that most people will read - often the only bits! 





Headline

- should be pithy: single / words / that / sum / you / up - or a sentence that does the same!




About

: should communicate: your career in a nutshell (

I'm a…

); your freelance expertise (

I specialise in…

); and how you work (

I'm a high energy …)

. You can also include non-work information for more flavour. The key is to make sure your headline and about sections talk directly to your USP, your range and your style. Use clear, specific, jargon-free language. 


 

Include keywords in your ABOUT section:

if you're looking to be approached for work through LinkedIn, and there are search terms that you haven't got in your description, you can list them as keywords. 


 

Image:

make sure it's telling the story you want it to - ask for feedback if you're not sure!


 

Freelance experience:

most freelancers have a single entry with a summary list of projects / key achievements - if you can name clients (and it's useful to), then do. This section should expand on & support what you've written in 'About' rather than repeating it. 


 

Permanent experience:

it's good to account for your whole / majority of your career with at least companies and titles. Descriptions should be brief: stick to bullet points - an overview of the scope of the role plus key achievements (enough to give people a sense of your trajectory in a 15 second scroll). 


 

Recommendations:

these can be useful to give a different angle on who you are and how you like to work (and it can be a pleasing confidence boost when someone writes you a nice one!) 


 

Posting

: blogging / commenting / engaging in conversation are all good ways of raising your profile and staying present in your contacts' minds when you pop up in their feeds. 


 
Platform profiles
If you've signed up for a closed talent platform, find out how it works and read the guidance on setting up a profile. In general you should: 
Focus on your core strengths / areas of expertise (rather than adding literally everything you can do as this can confuse platform algorithms and dilute your profile). 

Keep it up to date. 

Experiment with changing keywords / listed skills if you're not getting projects through - it might be that you've listed too many / emphasised the wrong ones. 
CV 


 
Although many clients / recruiters will be happy with a LinkedIn profile, it's really useful to have a detailed CV, a basic 1 page 'overview' CV, and a separate project list outlining key achievements, challenges, team sizes, context etc. 
 
Because we tend to forget the details of what we're done, a full CV and project list is EXTREMELY handy for interview prep / application forms; and if you are asked to send a CV for a particular project, you can quickly tailor your basic overview into a super-relevant 1 pager: 
 
Summary:

similar to the About section on Linked In, this should explain what you do, where you do it, and how - tweaked to position you for this particular opportunity (max 5 lines). 


 

Freelance experience:

pull out the projects that position you well for the opportunity. 
 

Permanent experience:

summarise your career history, again emphasise any particularly relevant information / achievements. 


 
And Remember…

If you have Insta / Facebook / Twitter / blogging profiles / other social media accounts, people will look at them - so make sure you have the privacy settings you're comfortable with!
At Choix we help freelance consultants to connect with great opportunities. If you have questions, please email us at hello@mychoix.com, and click here to apply to join our outstanding network. 
Even if you don't typically seek opportunities on LinkedIn, it's important to have a decent up-to-date profile that communicates your USP, range, style and broad career history.